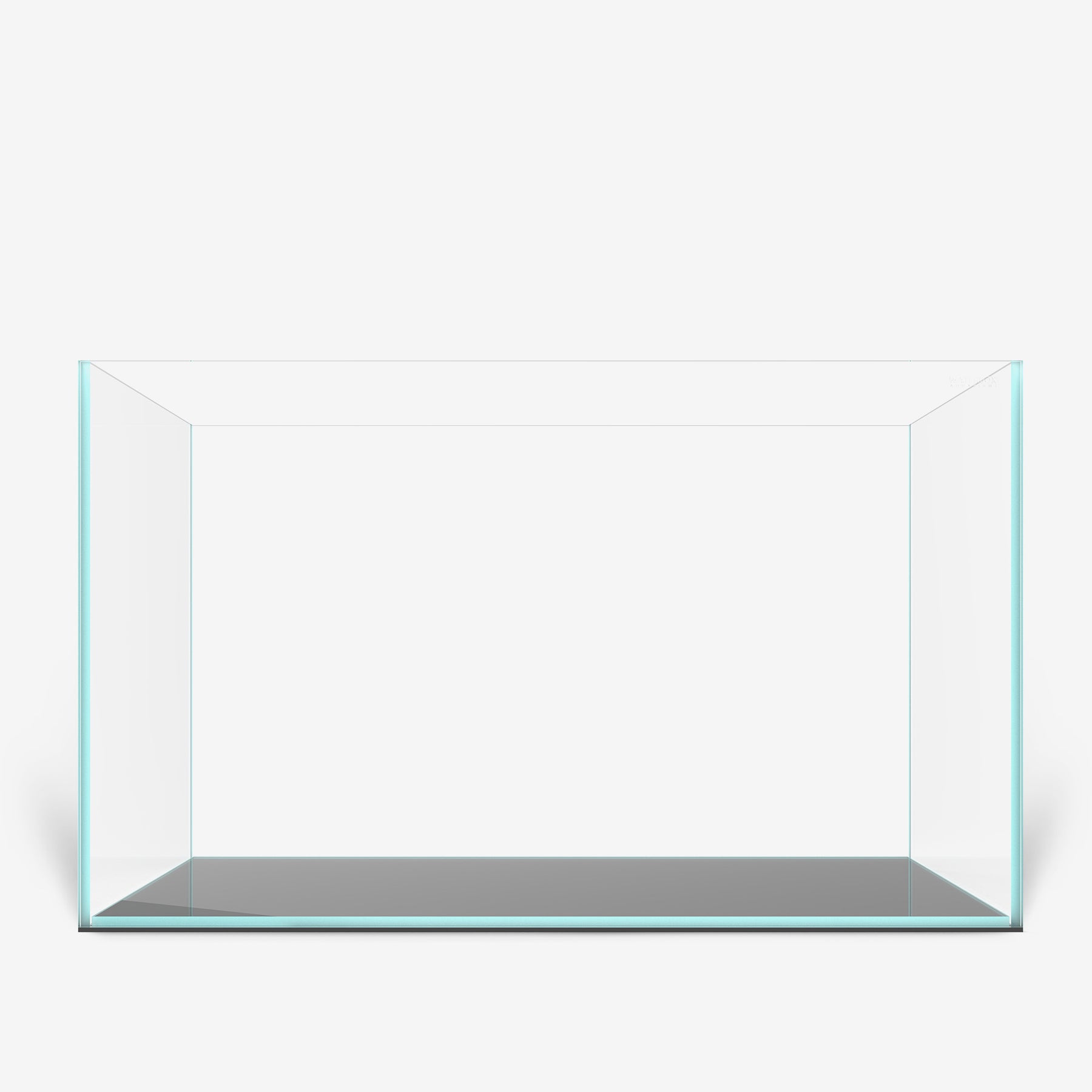 CLEAR MINI 16
• Dimensions (LxWxH): 600 x 300 x 360mm (23.4"×11.8"×14.2")
• Display Volume: 60 L/15.8 gals
• Glass Thickness: 6mm
• Includes: Aquarium, Foam Pad
View Full Specifications
In Stock. Ships in 2-5 Business Days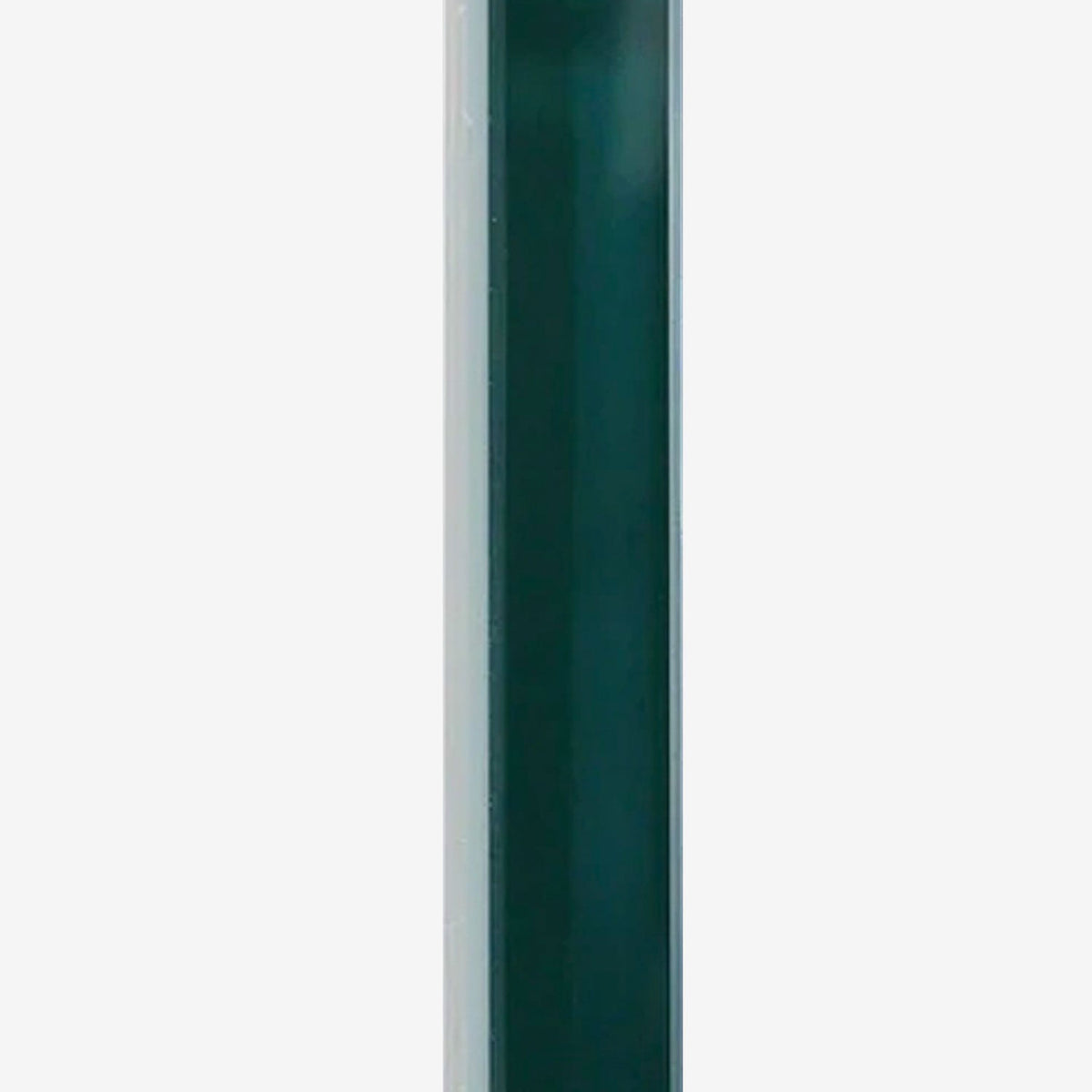 Straight-Edged Clear Silicone
Utilizing a straight-edging technique, all silicone seams have exceptional strength and a clean appearance.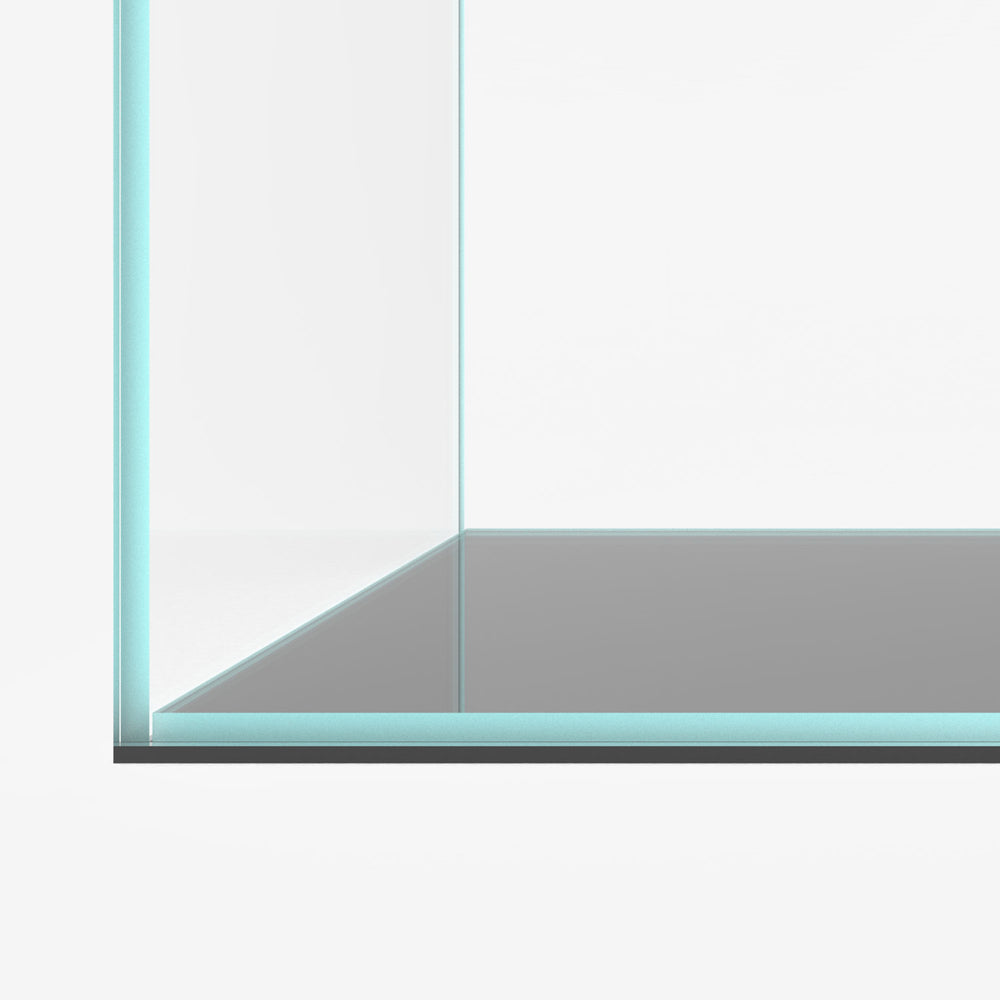 Self-Leveling Mat
Includes a self-leveling foam mat, which keeps your aquarium level on uneven surfaces and reduces tension on the glass.
CLEAR MINI
Technical Specifications
Product Model
CLEAR MINI 6 
CLEAR MINI 16
CLEAR MINI 25
CLEAR MINI 30
Aquarium
Dimensions


(Length x Width x Height)

360 x 240 x 280mm
600 x 300 x 360mm
600 x 400 x 400
800 x 400 x 400
14.2"×9.4"×11"
23.4"×11.8"×14.2"
23.6" x 15.7" x 15.7"
31.4" x 15.7" x 15.7"
Glass Thickness
5mm (3/16")
6mm (1/4")
6mm (1/4")
8mm (5/16")
Aquarium Volume
22 L/5.8 gals
60 L/15.8 gals
90 L/24 gals
118 L/31 gals
Aquarium Weight
6.0 kg / 13.2 lb
14.0 kg / 30.9 lb
18.0 kg / 39.7 lb
28.0 kg / 61.7 lb
Glass Material
Ultra-clear glass
Transmittance
91%
EVA Mat
1
1
1
1
Mitered Edges
X
X
X
X
Cabinet
(optional)
Cabinet Model
-
-

PB2416

PB3216

Dimensions


(Length x Width x Height)

-
-
600 x 400 x 810mm
800 x 400 x 810mm
-
-
23.6" × 15.7" × 31.9"
31.5"×15.7"×31.9"
Material
-
-
PVC Laminated 18mm Particle Board
PVC Laminated 18mm Particle Board
Color
-
-
White, Black, Aspen
White, Black, Aspen
Cabinet Weight
-
-
-
-
System
Height with Cabinet
-
-
1210mm/47.6"
1210mm/47.6"
Waterbox Official Facebook Group
Get Inspired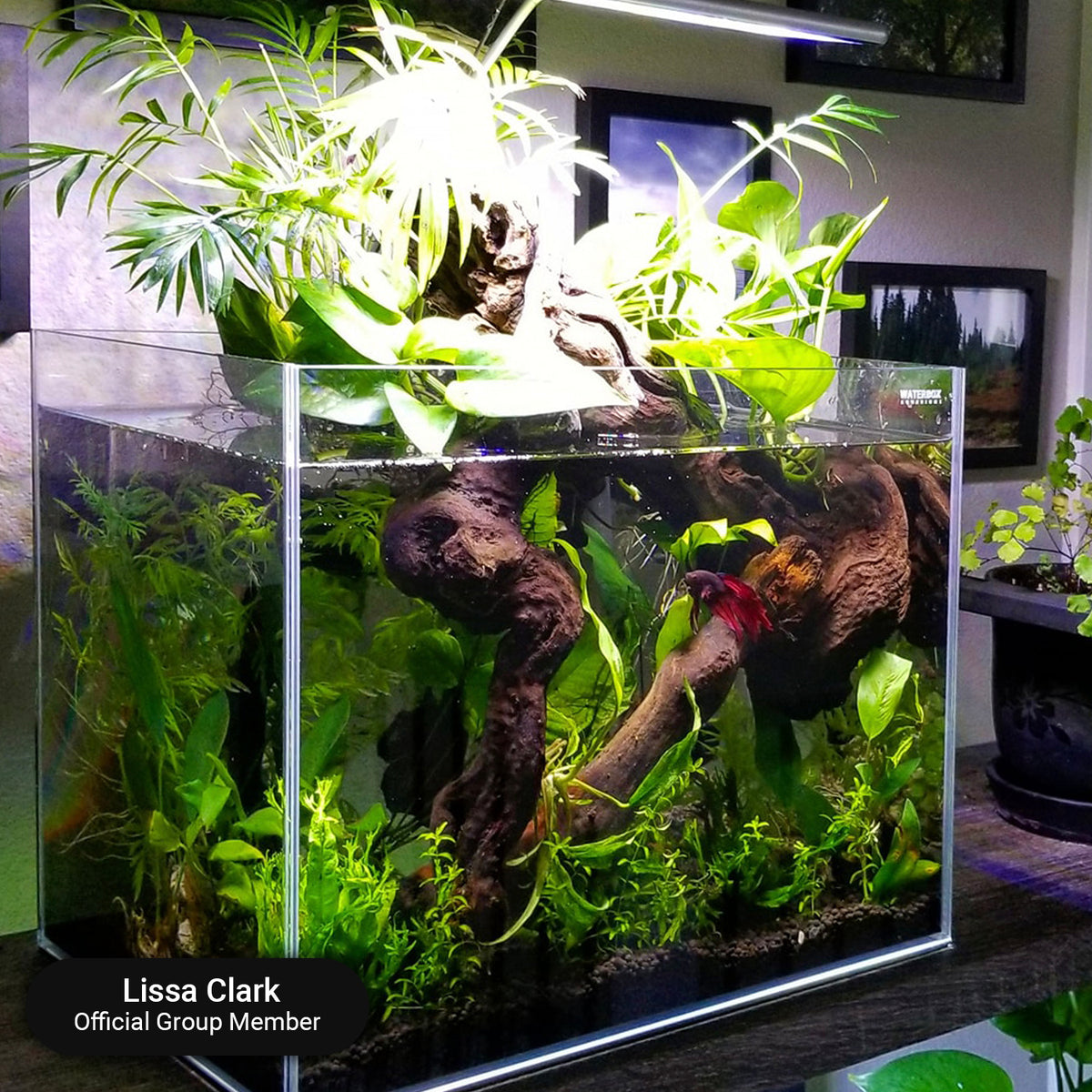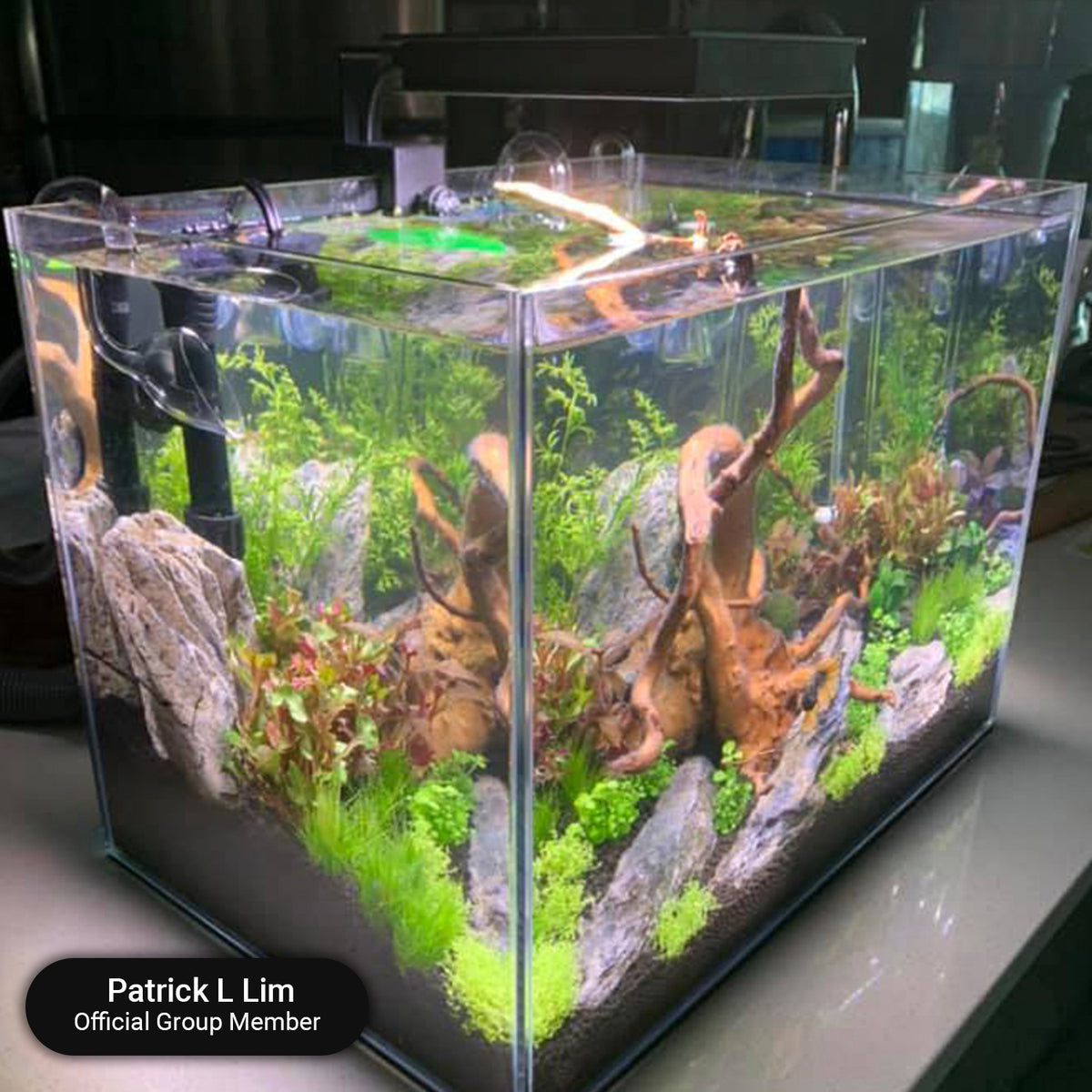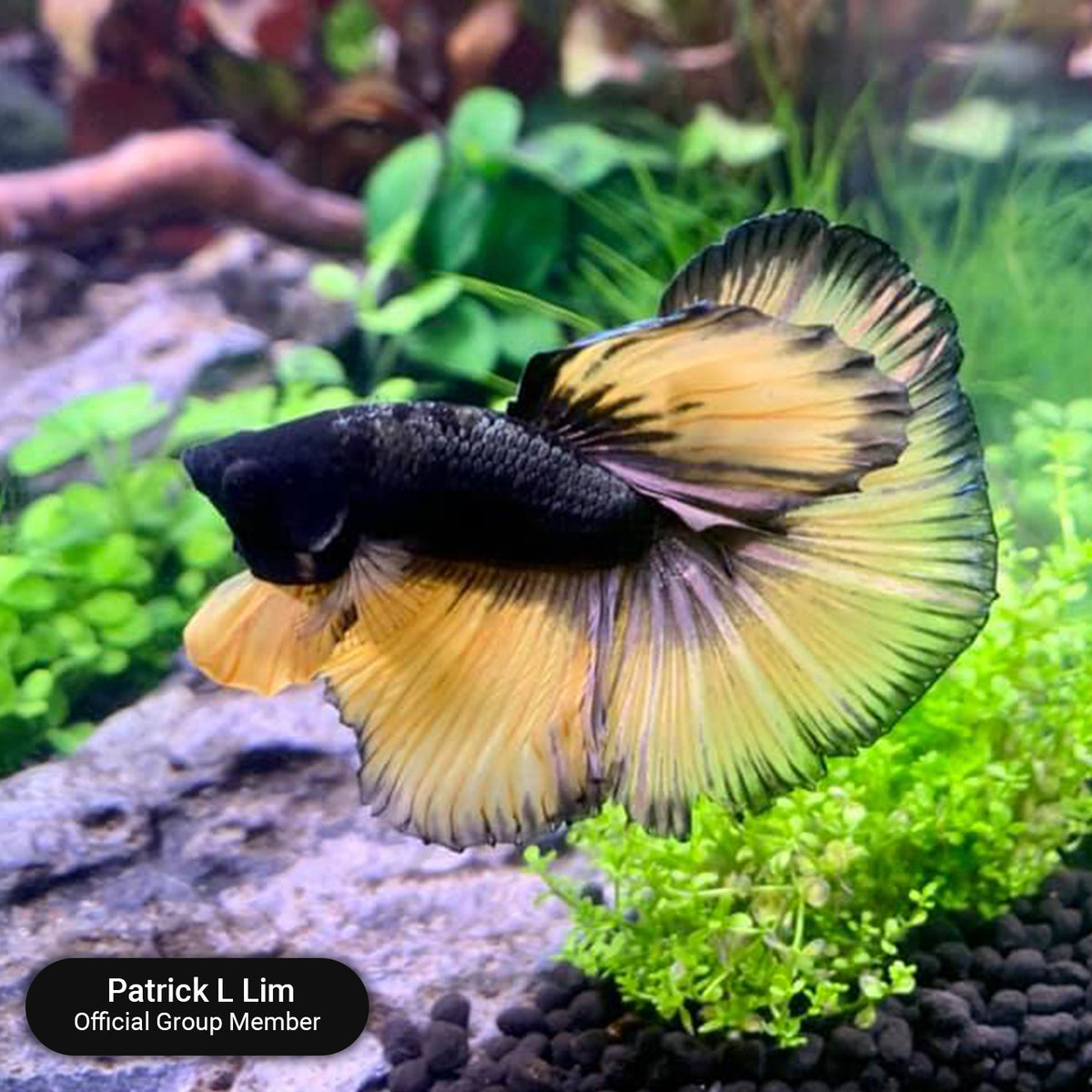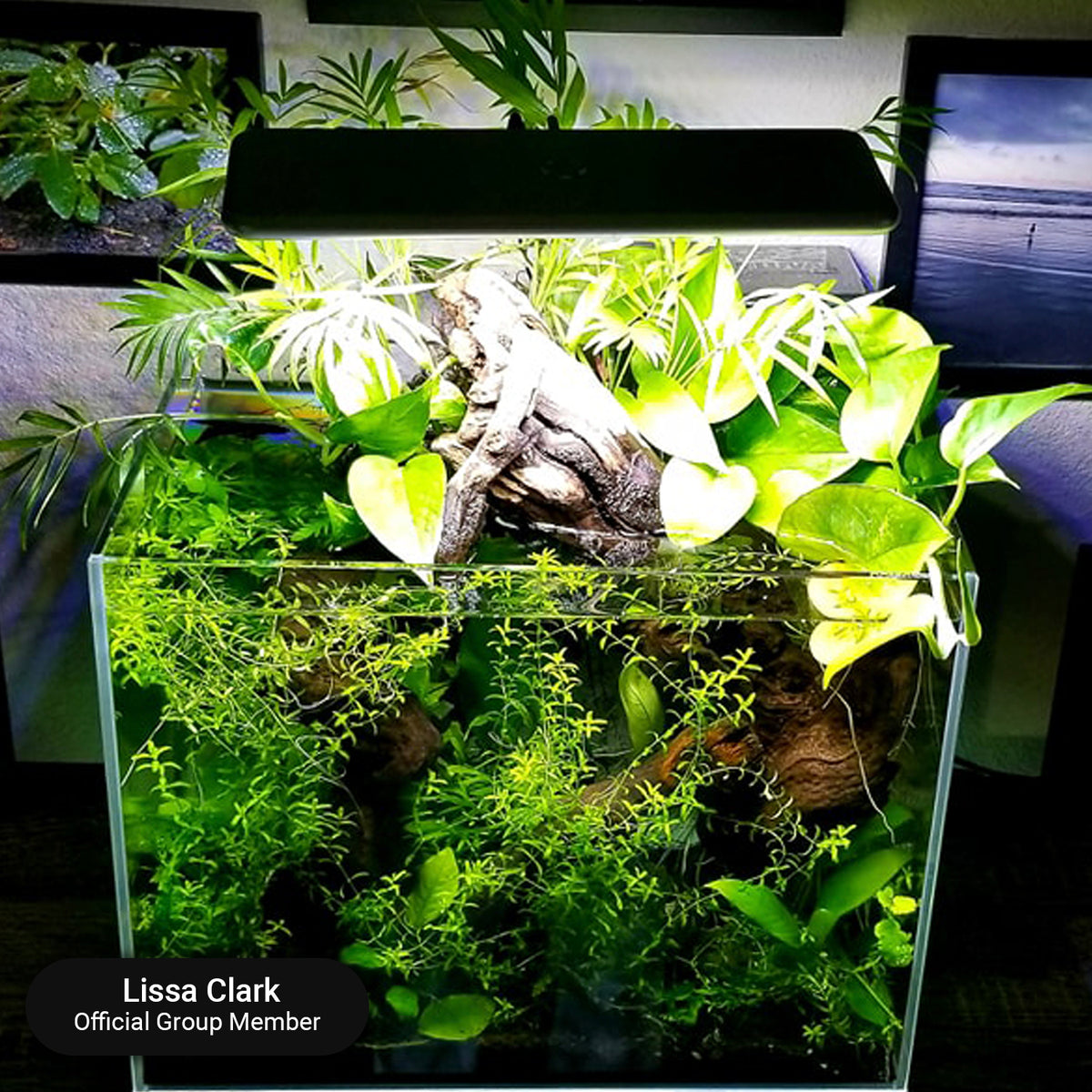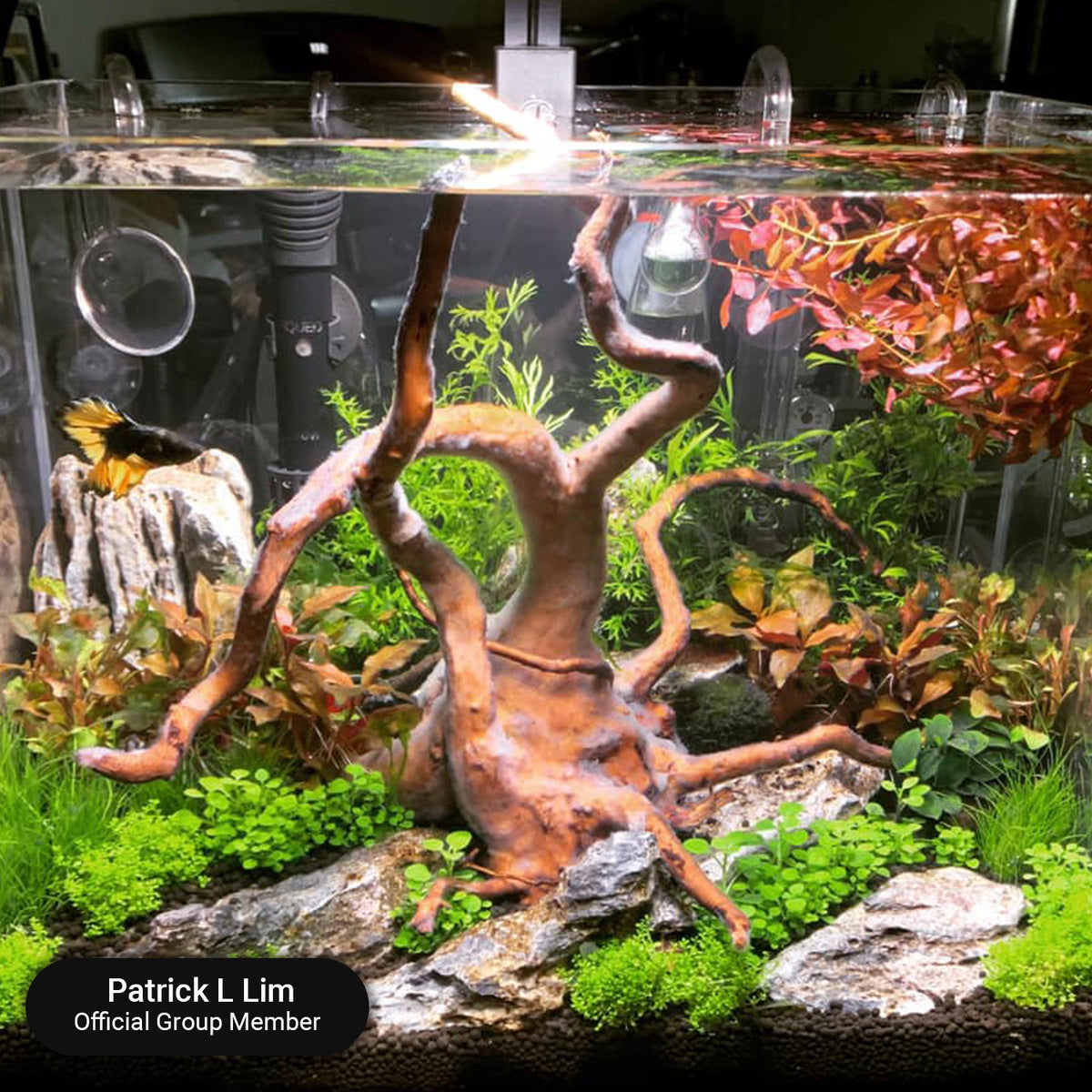 Customer Reviews
Write a Review
Ask a Question
02/20/2023
Jacob H.

United States
Great tank, even better customer service!
First of all, this tank is absolutely great looking. You can tell the quality the moment you unbox it! My first tank came in damaged and I was nervous to see what the customer service was like. However, after a couple of emails and me sending in a couple of pictures, Waterbox had my replacement shipped out within a day! I got my second tank in the mail about 2 days later at it was great! All in all this has been a great experience! I'll be buying all my tanks from them moving forward.
02/21/2023
Waterbox Aquariums
Thank you so much for sharing your positive experience with Waterbox Aquariums! We are incredibly proud to provide high-quality products that make aquarium keeping enjoyable. Sincerely, Waterbox Aquariums
02/18/2023
Dave H.

United States
It's a work of Art
My other tanks are UNS they are much more expensive in smaller. I actually thought I was taking a chance with this tank but it's obviously a step up. It's thicker and clearer, it does have the 45° edges. It looks like a work of art.. I can't believe I hesitated. I'm so excited now.
02/21/2023
Waterbox Aquariums
We're delighted by your 5 star rating, and we thank you for giving us the opportunity to be part of your aquarium journey!
02/15/2023
Audrey E.

United States
Great quality
Love my tank, its sleek and just what the right size. At a great price too.
02/02/2023
Eric T.

United States
No complaints here
Fast shipping, everything showed up packaged very well and in perfect condition. Thank you Waterbox.
02/02/2023
Waterbox Aquariums
Thank you for the kind review! Happy Fishkeeping !
01/12/2023
Ron L.

United States
First Aquarium in Over Forty Years
What a great choice for a first tank in a very long time. I really love the rimless/frameless look. It has such a clean appearance. I've got my eye on the Clear 25 next! I was really impressed with the turnaround time and the way the tank was packaged too. Fast and secure.
11/26/2022
Andrew S.

United States
It's a beaut
I bought this and it arrived damaged. Customer service was excellent and had a new tank out to me in a reasonable time frame. It's a great new addition.
06/16/2022
David

United States
Clear Mini 16
Love this tank. The glass is so clear and makes everything look better. I'm using this tank for a low-tech planted aquarium. It's amazing. It would be nicer if there were glass tops available. Many fish like to jump and with a rimless tank it looks better to keep the water closer to the top.
05/05/2022
Eric P.

United States
6 gal mini review
Great shipping, and love this tank. Its my second 6 gal mini, and probably won't be my last.
Clear Mini
I loved my bigger tank so much that I bought a Clear Mini as well. Beautiful tank with great quality, I'm sold….
Gorgeous tank!
I love this tank! After setting it up in my son's room, it's hard to enjoy my cheap aqueon tanks in other rooms. The glass is crazy clear and the sealant beads are nearly invisible. Great price too!
WATERBOX OFFICIAL FACEBOOK GROUP
Join us on Facebook
Join the Waterbox Official Facebook group to get inspired. Post questions, ask for help, or just show off your aquarium. The community is here to help and join you on your journey to a successful and healthy aquarium.